Inflation 'Transitionists', of whom we are one as far as the raging debate about inflation goes, are stumbling under the repeated blows from price hikes in every walk of life.
It is tempting to surrender but there are a handful of reasons not to do so. The first is the synchrony of these inflation signals.
This points towards the hard-to- demonstrate view that it is a conjunction of factors (which will thus presumably disappear overnight) rather than anchored trends; the second is that these price hikes are happening across the planet confirming that there is a likely culprit: Covid followed by easy money, which has unleashed animal spirits, first in the markets and subsequently followed by the real world.
This can be sorted easily enough by slowing down the circulation of the punch bowl.
While the jury remains out, here are a few sector tips on the back of (somewhat stretched) read-acrosses from the first salvo of Q3 earnings. The balance will be made available by next Friday.
The one striking feature stemming from guidance into Q4 and beyond is the unanimous conviction of the issuers that they will be able to pass on price increases. This simply cannot be. Listed corporates are clearly deluding themselves now that we know for sure that the first call on consumer wallets is rising energy prices.
We would expect inflation mechanisms to stumble on this obvious reality.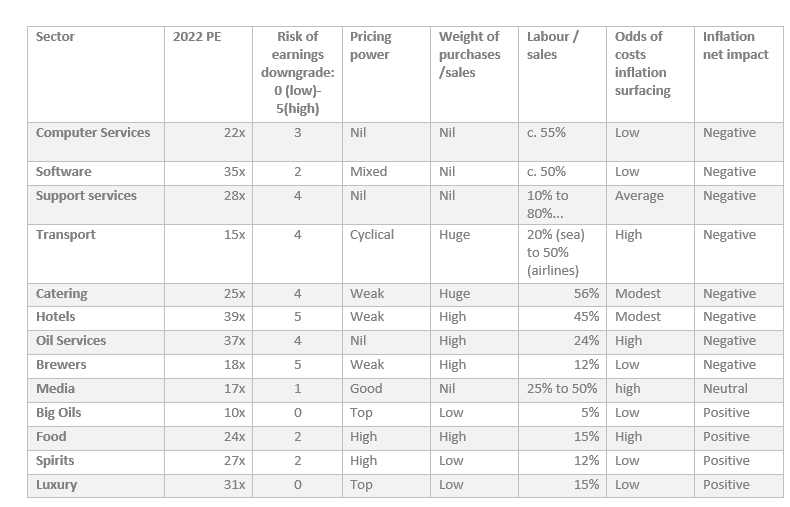 Read more: click here