After a near 6% gain last week, the Pharma sector is actually in positive territory ytd. While the search for safe-havens will back up the performance, it is not a small achievement with a view to the stress that the COVID-19 crisis has triggered in all economies and across sectors, including Pharmas.

Pharmas (18 European stocks) fulfill their defensive contract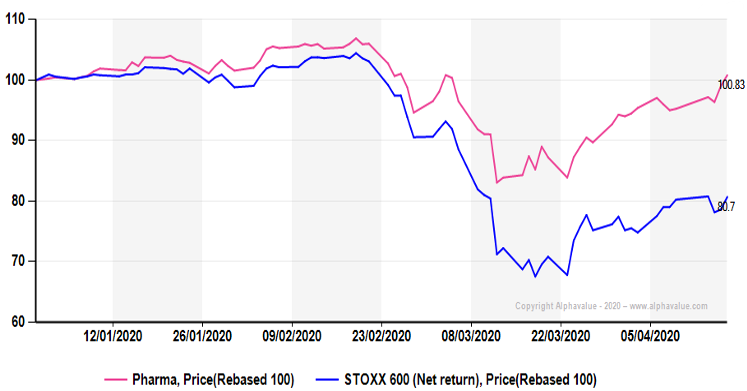 The good news is that this leaves a 13% upside potential and even a near 18% upside on an equal-weighted basis, i.e. smaller plays will offer more, hardly a surprise for anyone confronted with the corrections of an Ipsen or a Vifor Pharma. While not a small play but still booked as a Pharma group, we see a 44% upside at Bayer too.  

Valuations at 23x 2020 earnings would have been expensive under different skies but now that we see the market 2020 P/E at 22x, the relative stress is less and the sector will pay its dividends. As a reminder, this is not only a Swiss perspective as Novartis + Roche account for less than a third of the sector's pay-out on the AlphaValue 18-stock coverage.

Pharmas, only relatively expensive

So, all clear? Well if one looks at the earnings revision dynamic, a degree of caution is required as that 2020 P/E may well be set to rise on downgraded earnings.

Over 2020 and 2021 alike, our forecasts have been trimmed by c. €10bn for each year over the last three months. That cuts about 16% of the original earnings expectations and accounts for the bulk of the 2020 earnings drop (-11%) vs. 2019.

For any other sector, such earnings slippage would not be conducive of resilient share prices. The following chart may force some harder thinking. While our analysts are considering that the 2020 mess is a one-year issue, it is a fact that history has shown that sector earnings can decline five years in a row (2010 to 2015). That did not hurt prices so much then, but a degree of caution may be required.  

Pharmas: 16 years of earnings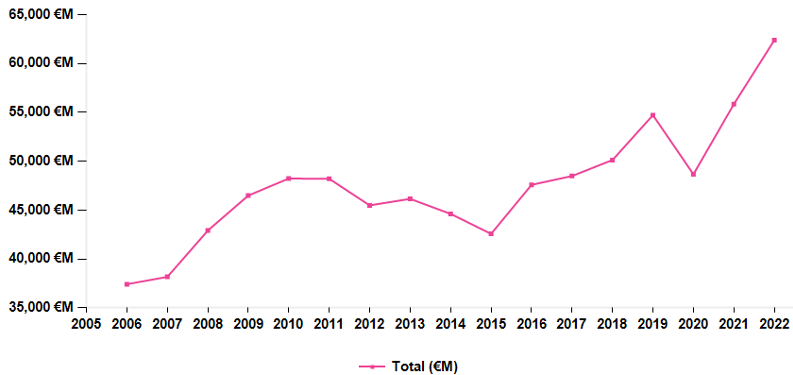 The more protracted the COVID-containment exit strategies will be, the less likely it is that the sector will see a rebound in 2021. In the Health sector (ex Pharmas), there are already clear signs that the businesses are taking a hit from closed retail access (hearing and eye corrections) down to hospital equipment and elective surgeries.

Eventually, the money has to be focused on the safe dividend bets. Here is a table of sterling dividend policies, although some shaking up is quite possible.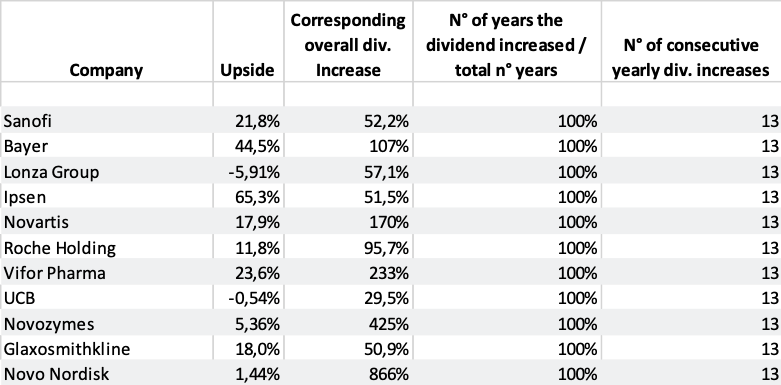 More research available on www.alphavalue.com
Research Team
Our team of 30 leading analysts covering 480 stocks across Europe including 60% of the Stoxx 600, use a proprietary valuation model to provide a disciplined, consistent research framework.
Related posts
About Us
Founded in 2007, AlphaValue is the world's leading provider of Independent European Equity and Credit Research. We provide comprehensive, unconflicted research-only (no execution, no corporate finance) coverage of c. 480 European mid and large cap stocks. We have an average of 46% of negative recommendations at any one time. Learn more at www.alphavalue.com