Roche is worth €233bn, only second to Nestlé in the European contest for the largest market caps. The six other big Pharma companies (including Bayer) will bring the total sector market cap to €919bn, the largest of any sector. The next 11 Pharma companies will only add €160bn extra market cap to €1,078bn.

Big Pharmas have phenomenal market caps because they are safe payers of rising annuities, which is another way to point out that they grow whatever their size and the environment. The 2017 drop in combined sales is due to Bayer dropping businesses as it went for Monsanto. The 2014 drop was Novartis adjusting its own perimeter. A 4% pro forma top-line growth seems about the normal pace of business.

Big Pharma sales, up whatever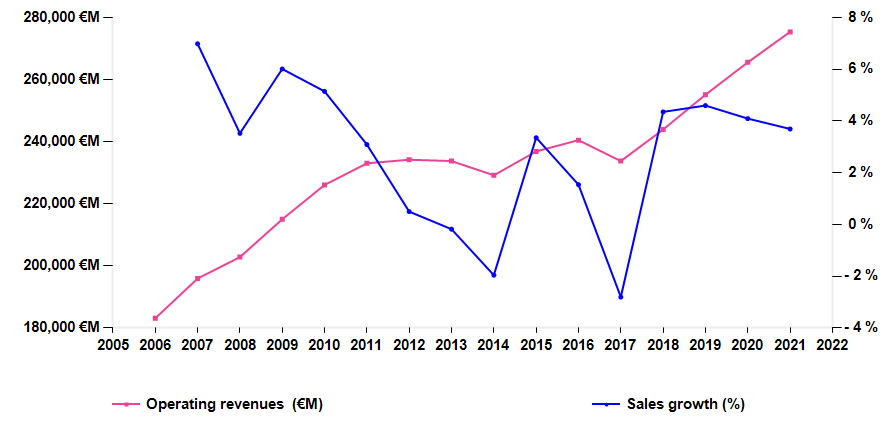 To keep on growing at a robust clip, Big Pharmas have been rotating their asset base quite significantly over the last decade or so.

This is visible from the following chart where ROCEs have been falling as acquired businesses are tying up extra capital with possibly insufficient returns initially. The FCF perspective would, conversely, point towards a healthier trend since 2015: presumably there was plenty of fat to be trimmed in this industry. Indeed EBITDA margins had fallen from a high of 36% in 2009 to a low of 31% in 2014 only to recover since (2019 seen at 32.7%).

Falling ROCEs (blue) do not handicap FCF (pink)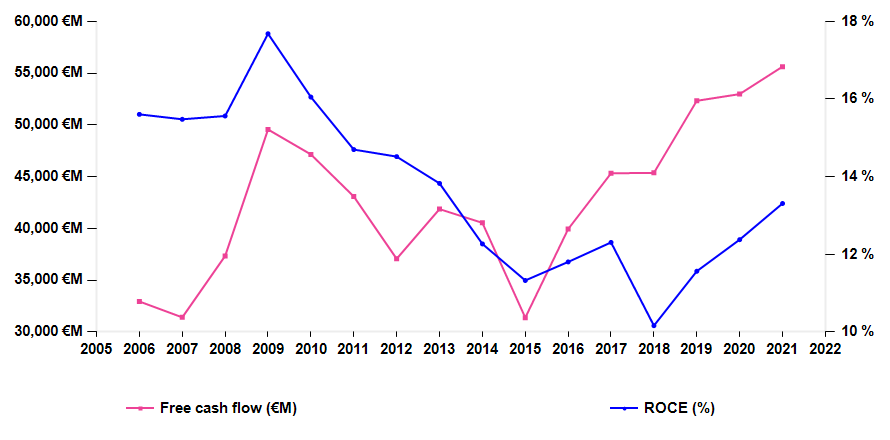 The sector's net debt progresses in bumps but is definitely on a steady rise (see chart). It is not a big risk with net debt/EBITA at 1.6x in 2019 but this metric is clearly on the rise from the 0.6x seen back in 2007. Obviously, the fall in net debt from 2019 on (following chart) reflects the fact that modelling cannot allow for the next round of acquisitions.

Pharmas' growing net debt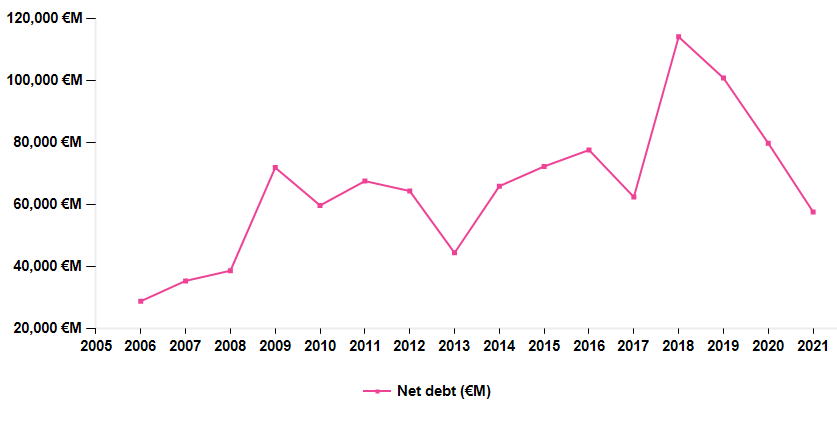 It is clear that the Pharma sector is more capital intensive as the next treatment is ever more expensive to deliver, be it through internal R&D or through acquisitions. The risks of a slowdown in dividend looks remote though. That comes at 20x this year's earnings.
Big Pharmas' valuation essentials

Research Team
Our team of 30 leading analysts covering 480 stocks across Europe including 60% of the Stoxx 600, use a proprietary valuation model to provide a disciplined, consistent research framework.
Related posts
About Us
Founded in 2007, AlphaValue is the world's leading provider of Independent European Equity and Credit Research. We provide comprehensive, unconflicted research-only (no execution, no corporate finance) coverage of c. 480 European mid and large cap stocks. We have an average of 46% of negative recommendations at any one time. Learn more at www.alphavalue.com